NEMOURS RECREATIONAL CHAMPIONS LEAGUE
REGISTER NOW FOR FALL REC
NEMOURS RECREATIONAL CHAMPIONS LEAGUE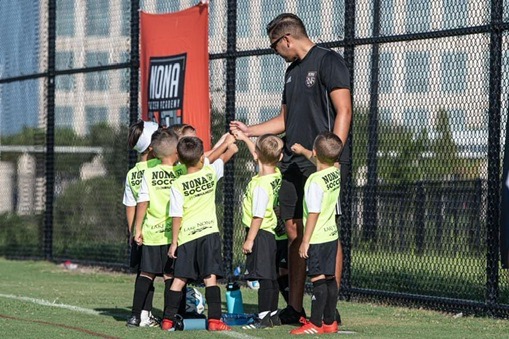 The Recreational Development Division of Nona Soccer is programed to give the student athletes a fun environment to fall in love with the game while developing their basic skills and knowledge of the game. The skills taught, and the team unity built, provides an excellent foundation to graduate into the Nona Competitive Program if it is desired. The League offers continual development and competition for those that choose not to advance.
The Recreational League gives the children in our community a fantastic soccer experience, right where they are, based on their age and level. As we enter into the 4th year of the Nona Recreational Division, our Coaches look forward to another fun and successful season.
Practices: Mondays and Wednesdays (Heroes Park)
Games: Saturdays (Heroes Park)
League: Second week of August 2023 – May 2024 (3 month minimum commitment)
Ages: 2010 – 2019 (must be 4)
Practice Location:
Heroes Park – 14086 Centerline Dr, Orlando, FL 32827
Austin Tindall ~ 4100 Boggy Creek Road, Kissimmee, FL
Practice specifics will be assigned closer to the start of the season when the
teams are rostered.
Cost: *$149 Regular Annual Registration
$129/month (drafted on the 1st of each month beginning August 1st)
Uniforms Included: 2 practice shirts, Home Jersey, Away Jersey, 1 game shorts, 1 pair of game socks Sibling discount is 10% off monthly dues
NONA BASKETBALL RECREATIONAl & DEVELOPMENT LEAGUE
Nona Soccer Academy: 407-256-1070
Program Information: admin@nonasocceracademy.com
Recreational Program Manager: Coach Juan (Profe)